According to the Walt Disney Company website, Disney and its affiliates (Disney, ABC, ESPN, and Marvel) use over 1,000 social media accounts on Facebook, Twitter, and Youtube to connect with fans from all over the world.
Disney
Disney uses the three big social media sites, Facebook, Twitter, and Youtube, to provide live updates for their movies, characters, vacation opportunities, TV shows, resorts, and more. You can even find information about starting a career with or auditioning for The Mouse through traditional employment or the Disney College Program! Do you want to become an official Disney Fan? Follow D23 on Twitter and join the club!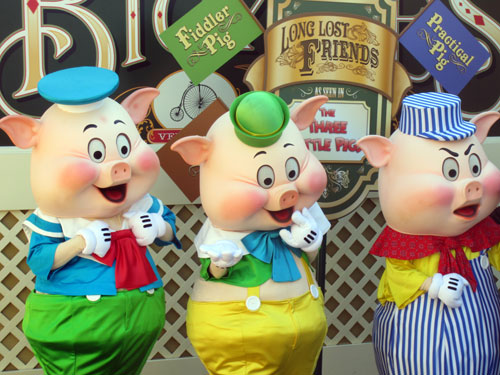 ABC
The relationship between Disney and ABC began in 1953 when ABC agreed to finance part of Walt and Roy Disney's proposal for Disneyland. ABC is a family network, but they also provide National and Local News, Movies, TV Shows, Reality TV, and Holiday Specials all of which have their own social media sites.
ESPN
ESPN joined the ABC conglomerate in 2006 and is owned by Disney. ESPN has provided sports broadcasting and coverage to more than 200 countries since 1979. Their social media sites include College GameDay, X Games, Fantasy team updates, and Career opportunities. There is even a theme park that brings the best of ESPN and Disney together in ESPN Wide World Of Sports
Marvel
Marvel is Disney's most recent acquisition taking place in 2009 for $4 billion. Marvel has it's own characters including Captain America, Iron Man, and the Avengers. You guessed it! They all have their own social media sites! In fact, The Avengers have social media sites in 16 different countries!
Social Media Round-up
This seems like a lot of social media sites for just four companies! Some might even say it's a little excessive. With each character, movie, TV show, vacation destination, and league having their own site, there must be a lot of jobs in the social media department at ABC headquarters!
Did you know Disney has more than 1,000 social media accounts?
Too many, or leave well enough alone?